Brush Lettering Bootcamp (Self-Paced)
A step-by-step online course for beginning letterers who want to master the basics of brush lettering
Enroll in Course
Have you ever scrolled through Instagram and wondered, "How did they get so good at brush lettering?"
The videos you see look effortless. You pick up your own brush pen and try to create what you saw but your strokes are shaky, you have no control of the brush, and you don't know what to do next.
"I'll never be as good as her."
"I know my letters don't look right, but I'm not sure how to fix them."
"If only someone could tell me exactly what to practice so that I actually improve."

You can turn your interest in brush lettering into a lifelong skill that will pay you back in more ways than one.
And it doesn't take any magic. It just takes practice, feedback, accountability, and the right strategies, which we've perfected and compiled into an online course called Brush Lettering Bootcamp.
Brush Lettering Bootcamp is a collection of the most powerful and effective lessons for learning brush lettering in a step-by-step online course that will turn your shaky letters into beautiful, confident art.
We believe that anyone can learn brush lettering. You don't need beautiful handwriting, you don't need a fine arts degree, and you definitely don't need endless free time.
We've created this curriculum to put you on the right track to succeed at your own pace.

Plus, it's all in one place, so no more scouring the internet or bookmarking a bunch of different sites. With this system, you can easily track your progress and not miss a single step in your journey.
Wanna hear the class chatter? Here's what current students are saying...
"I'm totally the person who went, "Ooooooh, THAT'S why my ascending stem loops are smaller than my descending ones!"..."

"I never knew these finer points and they are so helpful. And the little tip about the thin stoke size....AMAZING!!"

"I am so impressed with the materials and details of this course. All the information is taught at a great pace and with just the right amount of detail and examples."

"Even though I knew it was suppose to be more pressure on down strokes and less on up strokes, I just wasn't getting it until I saw how you taught it.

"
Interested in the specifics of what you'll learn?
We thought you might be. Here's an overview:
The Fundamentals

What is brush lettering? Find out what it is (and isn't)
A demonstration of 8 different brush pens (6 large, 2 small) and pros/cons of each
How to use the brush pen and guide sheets: Learn the correct angle and grip, how to create stroke variation, and how to use the guide sheets. Plus: Are your strokes too thin?
Fundamental strokes: A detailed breakdown of the basic components of the letterforms including angles, shade placement, transitions, white space

Lowercase letters

Alphabet broken down into groupings based on their fundamental strokes to help reinforce important combination-specific strokes,
Deep dives into "don'ts" of each grouping (for both left and right-handed letterers)
Emphasis on exactly where to lift your pen and place the tip back down for every stroke
Overview of letter variations, including traditional and modern variants

Troubleshooting

8 steps to combat shakiness
7 tips for creating consistency
How to transition between thicks & thins:

Multiple lessons specific to right-handed and left-handed letterers
What's happening when your shade isn't working and why?
A deep dive into ovals using the "crescent" method
A look at hand and finger movement
A special lesson for lefties on how to position the tools to achieve better results.

Letter Connections

How to categorize letters by exit/entrance type, how to connect every possible combination of strokes, and where to lift your pen on long connections
Example words to show the concepts in action, plus the one thing that all connections have in common
Double letter connections tips and examples
Tricky letter connections based on requests from prior students

Capital letters

The 3 principles of creating capital letters and numbers
Breaking down the modern and traditional capital alphabet into the 3 main elements
How to write the capital alphabet in two styles

Numbers & Punctuation

Traditional numbers including shade placement, where to lift the pen, and how to create consistency
Punctuation Variations on the most common marks and examples of them in use
Special accents for multilingual characters

Bonus: Illustrative Tools & Techniques with Brush Pens

Learn 7 additional tools and techniques:

Blending (2 methods), 3 styles of shadows plus our shadowing cheat sheet, embellishments, watercolor intro, embossing, brush pen florals, greenery and wreaths


Lessons come in the form of video lessons and printable worksheets. Procreate files are included if you are practicing on an iPad. Please note that this course is completely online. No physical product will be shipped to you. You will have lifetime access to the materials and course updates.
Course Curriculum
Welcome!
Available in days
days after you enroll
Module 1: The Fundamentals
Available in days
days after you enroll
Module 1, part 2: Deep-dive into thick and thin strokes
Available in days
days after you enroll
Frequently Asked Questions
How long do I have access to the course?
How does lifetime access sound? After enrolling, you have unlimited access to this course for as long as you like - across any and all devices you own.
What if I have already taken a brush lettering class?
Unless the class you've taken was online, you probably only kept the worksheets and pens you received. With this online course, you will have lifetime access to video lessons that you can re-watch as many times as you need - even months from now.
Do I have to buy a bunch of expensive supplies?
Unlike other hobbies that require you to invest in a bunch of fancy, costly gear, all you need to get started with brush lettering is a brush pen and smooth paper. Yes, that's it! We have a supply guide uploaded to the course with specific recommendations for brands of pens and paper that work best. If you already have some supplies and you aren't sure if they will work, feel free to send us an email so we can help you out:
[email protected]
Please note that you will need to print the worksheets yourself - either on a home printer or at a print shop.
What if I'm a lefty?
Don't believe the myth that you can't do calligraphy if you're left-handed! We included lefty tips throughout the modules, plus a whole entire lecture just for you on trouble-shooting common problems.
Here's what people are saying about Brush Lettering Bootcamp and our teaching style: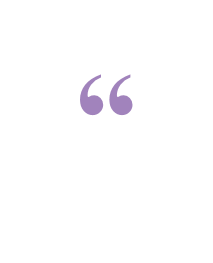 Jillian and Jordan are absolutely wonderful teachers. They break everything down for you and make it easy to learn. Their feedback is always helpful and constructive while being kind.
- Mindy, Brush Lettering Bootcamp student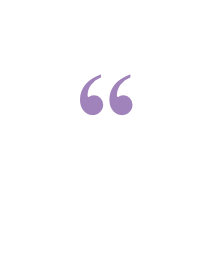 Oh my goodness!! I started trying to learn hand lettering just about a month ago and have taken various skillshare courses, watched a ton of you tube videos from various instructors and purchased several practice books. This week, I found you and purchased the Intro to Hand Lettering packet from your etsy store and have watched the first 6 videos. This is the BEST method for learning HOW to actually letter. I am so excited and feel like I've made more progress in the past day than I've made in a month."
- Marilee H, Intro to Brush Lettering Online student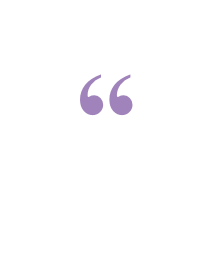 Jillian and Jordan are wonderful instructors! They are very experienced not only in the brush lettering itself, but in the teaching aspect. This means everything when you are trying to learn something new!!"
- Laura C, Intro to Brush Lettering in-person workshop participant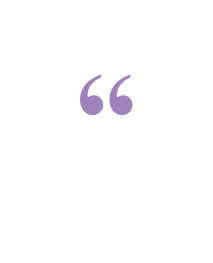 Jillian and Jordan beautifully hosted, taught and coached us! Their tips and methods are crafted in a way that it makes it easier to follow and remember, and want to practice and perfect the art of lettering. Now to just find time to practice and create more pieces.!"
- Nichole S, Intro to Brush Lettering in-person workshop participant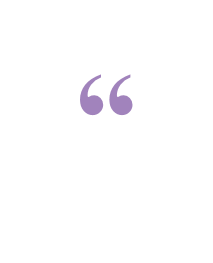 These ladies know what they're talking about! This is a great instructional book, even for a total beginner like me!"
- Laura P, Intro to Brush Lettering Online student
Your Instructor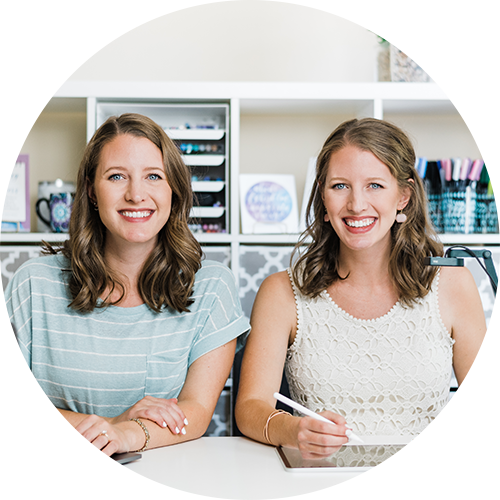 We've helped hundreds of students just like you transform into confident lettering artists. You can do it too, promise.
We were beginners just a few years ago so we completely understand the struggles of starting. The course was designed with those obstacles in mind!

Start your lettering transformation today. We can't wait to see how far you go.
Is this course right for me?
Brush Lettering Bootcamp is for the aspiring letterer who is serious about learning, is willing to put in the work and understand the "why" behind the letterforms, and wants to learn how to improve, the right way. This course is perfect for complete beginners. The program will take some work, but we promise to guide you through it.
If you are just dabbling in hand lettering for a moment but you'll be ready to move on to the next DIY hobby by tomorrow, then this course probably isn't right for you. No hard feelings though, okay? You can always come back when you're ready - the course will be waiting for you.
---
Here are some descriptions of students who have taken our course. Do any of them sound like you?
You want to earn (or save) money by creating home decor, greeting cards, or invitation addressing
You want to tap into your creative side that hasn't had a chance to play in a few years
You want to learn a new hobby because you're on a break, recovering from surgery, or otherwise are at a crossroads
...But you also don't have all the time in the world and want to learn in the most strategic way possible without wasting time
You've tried learning calligraphy on your own but - like most other skills - it's easier to learn with a step-by-step, all-in-one system
You've thought about taking a calligraphy workshop but can't find one in your city, you're more of a "back row" kind of student, or you're afraid you'll forget what you learned in class when you go home to practice
You like trying something new for personal growth
Remember how we told you that we were beginners not long ago?
In 2015 we knew that we had potential, but we didn't know how to improve, we were frustrated, and we felt overwhelmed by the resources scattered all over the internet.
We've spent over 3 years studying the art and compiling all of the best tips so that you don't have to waste time. You can copy the strategies we've developed and start seeing results in a matter of weeks.

You'll have your own before & after picture WAY sooner than you think.