The Workbook PDF
How to use brush pens

The fundamental strokes

Color-coded lowercase letters

Exploring style variations

Uppercase alphabet

Extra practice guidelines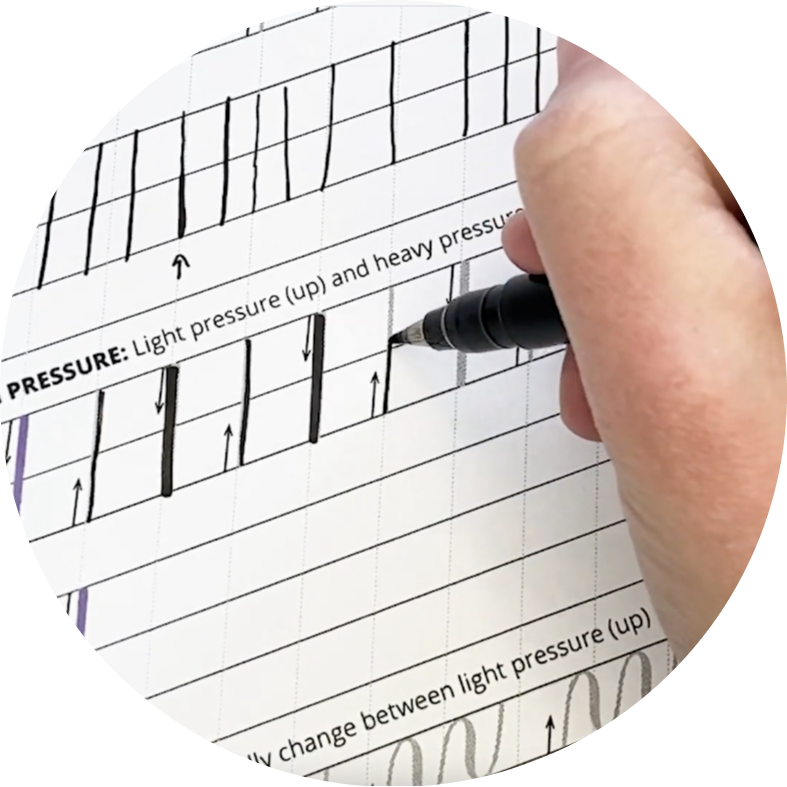 Video Walkthrough
The video course follows the workbook page-by-page, explaining each step so it's like we're sitting down together. Seeing us do it first will give you the confidence to do it, too!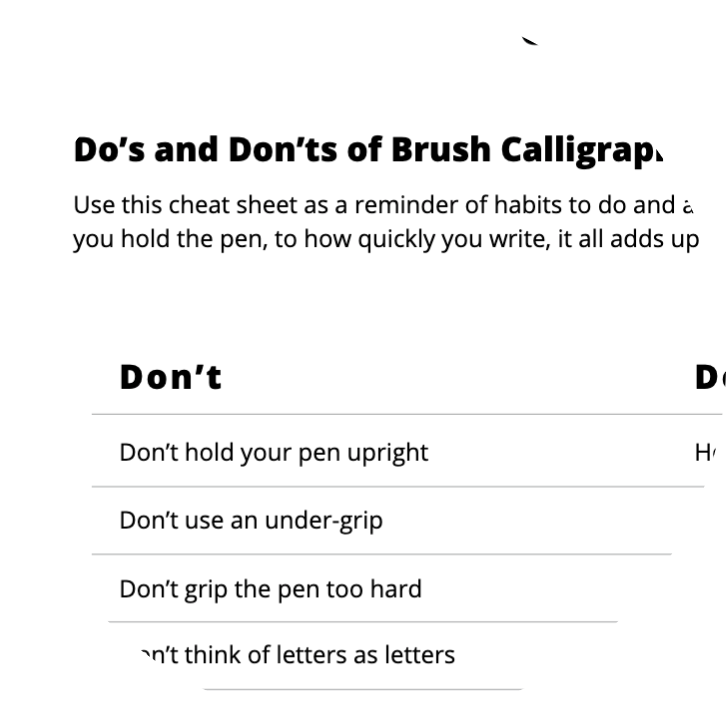 Bonus Resources
Calligraphy Supplies List

Do's and Don'ts Cheat Sheet

Practice Calendar/Tracker to help you make the most of your practice time

Bonus workbook with traceable practice words and quotes
"I've been using these worksheets for a few weeks now & can really say now that they are the best! These worksheets actually break down the strokes in each letter and tells you where to start and end each stroke.
They have improved my lettering skills more than any other tutorial/worksheet I've tried. It is 100% worth the money.
My lettering has improved so much since I started and I am so excited! 100% recommend for a beginner like me."
- Destiny N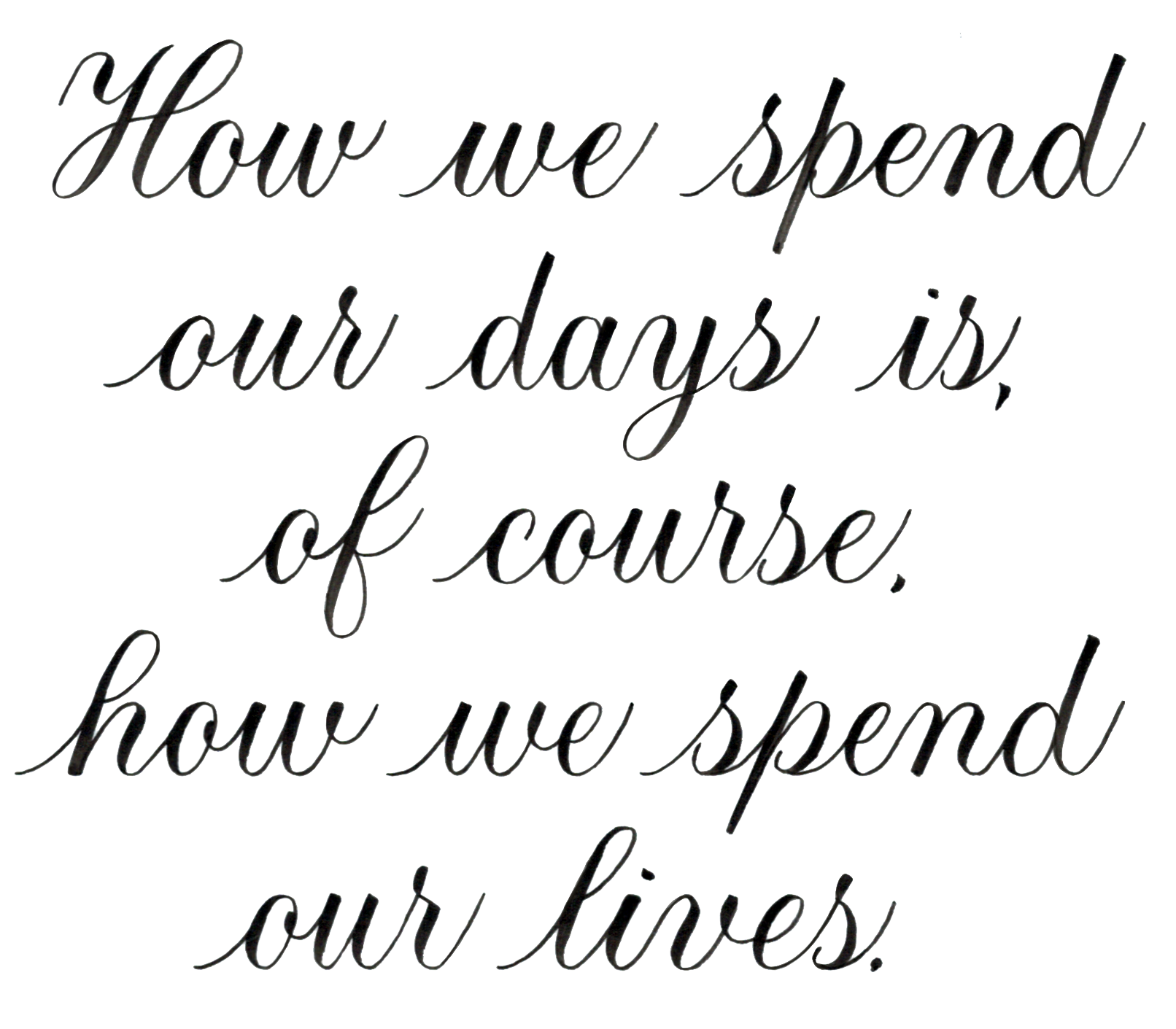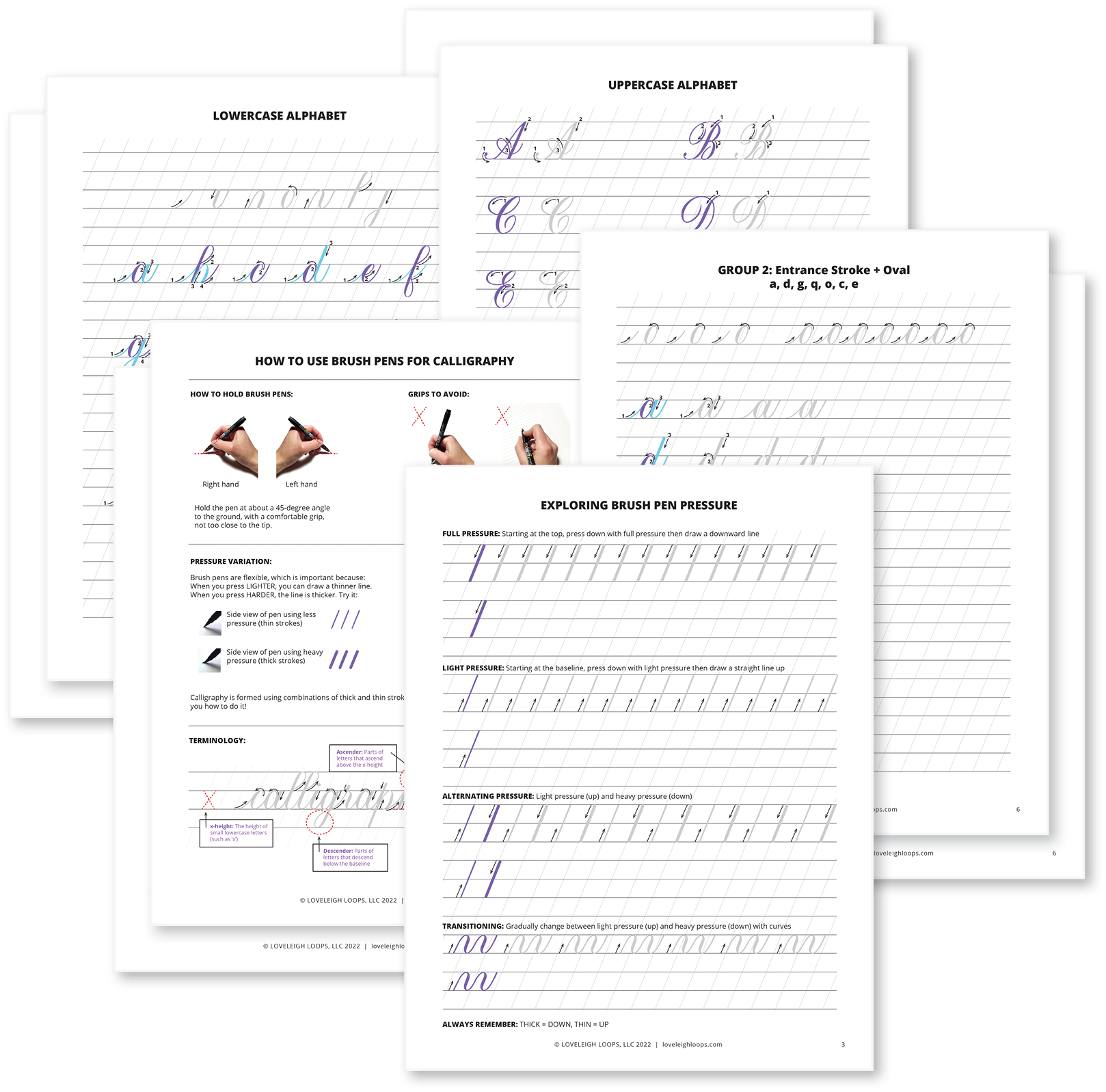 Comprehensive Workbook (value $97)
BONUS: Video Walkthrough (value $97)
BONUS: Do's and Don'ts Cheat Sheet (value $47)
BONUS: Calligraphy Supplies List (value $27)
BONUS: Practice Calendar/Tracker (value $17)
Practice Words + Quotes Workbook (value $17)
TOTAL VALUE $302
TODAY'S PRICE = $37
Below is a free preview of one video from the course, in which we explain brush pen pressure control.
Here's the Course Layout:
Beginner Calligraphy Workbook
Learn calligraphy with our step-by-step beginner workbook for small brush pens. Perfect for absolute beginners to calligraphy or those returning to it after a long break.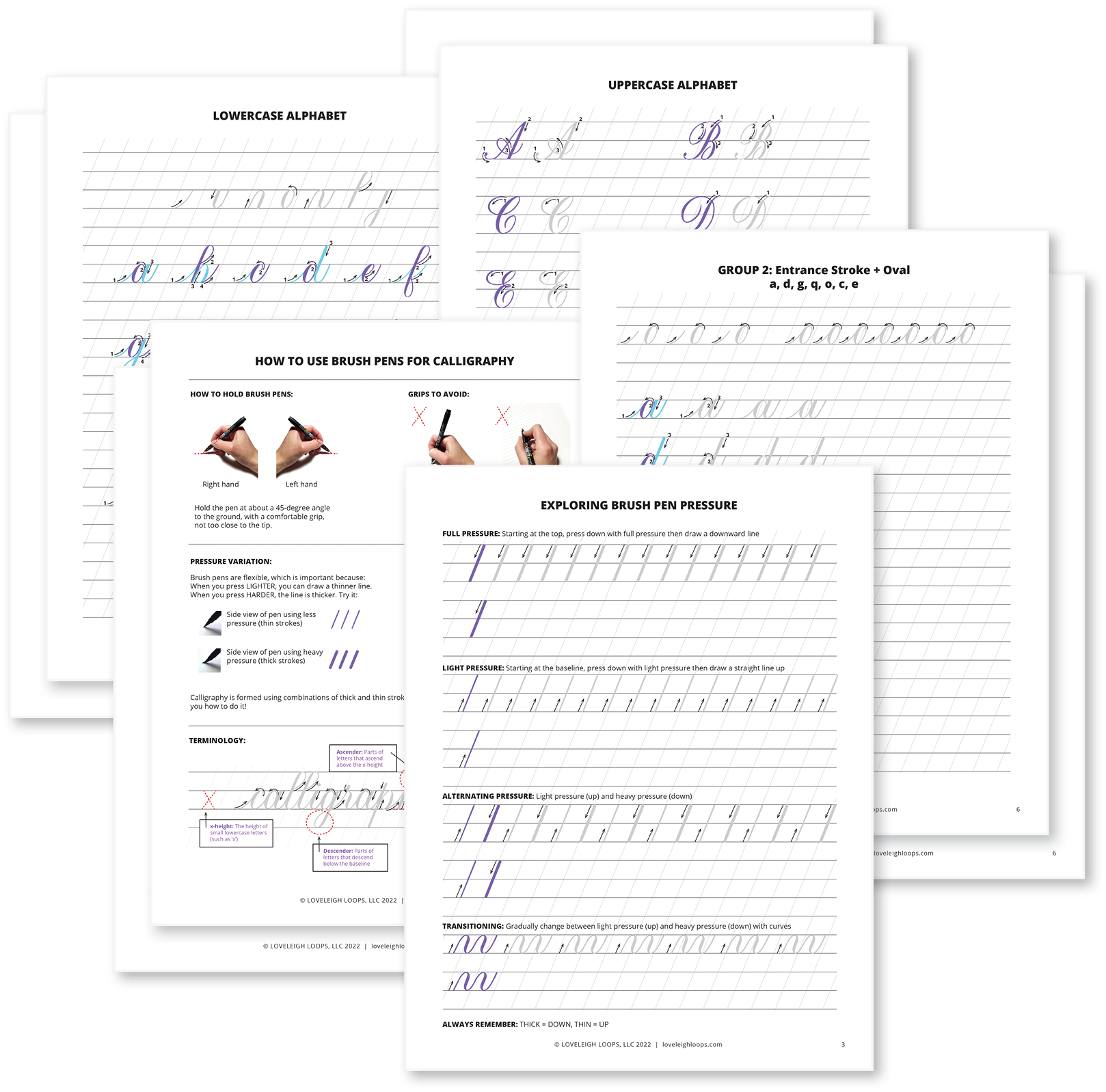 Comprehensive Workbook (value $97)
BONUS: Video Walkthrough (value $97)
BONUS: Do's and Don'ts Cheat Sheet (value $47)
BONUS: Calligraphy Supplies List (value $27)
BONUS: Practice Calendar/Tracker (value $17)
Practice Words + Quotes Workbook (value $17)
TOTAL VALUE $302
TODAY'S PRICE = $37