Are you ready to *finally* understand how to branch out beyond the basics and learn new styles of lettering? We're excited for you to get started!


See how the words "calligraphy" above have two completely different looks? You can easily tell that the top one is traditional and elegant while the bottom one is more modern and fun, but it's much harder to pinpoint exactly how these two different styles are achieved.
You will learn exactly how to alter the basic components of your letters in an easy-to-follow way in order to create letter variations and styles on your own.
Here's a sneak peek of part of the "s" grid that we created (Yes, we have one of these for all 26 letters in the course, with even more information than what's shown below!) :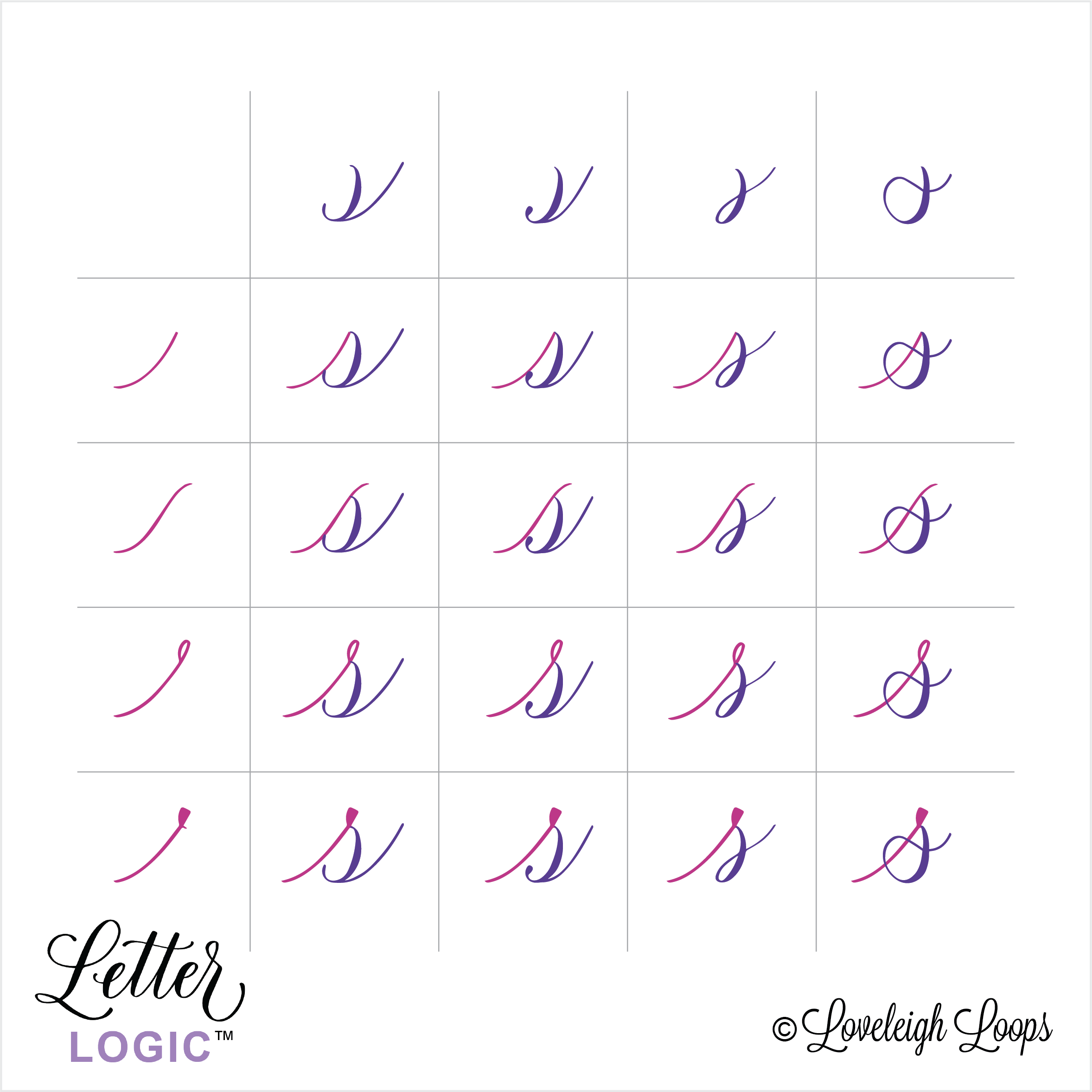 Here are the outcomes:
You will understand the logic behind how to create new styles in a surprisingly easy way
You will receive the exact framework we use for systematically coming up with versions of each lowercase letter
Not only will you receive the 300 letter examples we have already created, you will also be equipped with the tools and knowledge needed to create even more on your own
Think of it as the difference between memorizing how to play a single song versus learning how to read music.
If you know the basics of how to create letters in calligraphy and you're excited to try new styles (but have no idea where to start!), Letter Logic is perfect for you!
Here's what's included:
40-page PDF workbook/reference guide
3 video lessons
Additional practice resources
Access to Loveleigh Loops Calligraphy Community (private Facebook group)
NEW! Procreate version for iPad letterers
We have spent months developing this guide for you, and we can't wait to see what you create as a result.