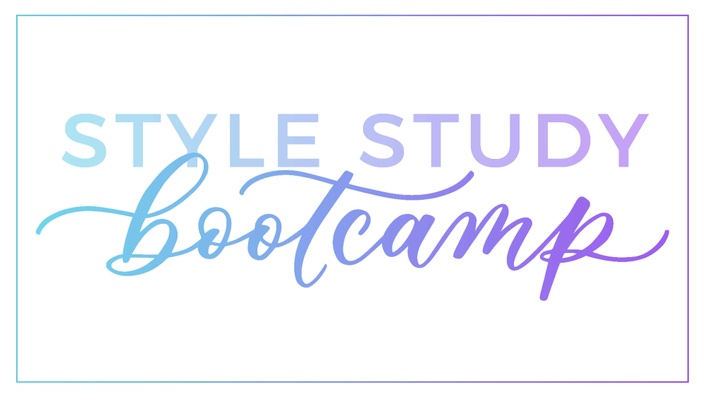 Style Study Bootcamp
The complete step-by-step program to analyzing stylistic choices and creating your own style guide
Enroll in Course
"I see so many lettering styles that I love, but I don't know how to find or create my OWN unique style..."
Sound like you?
We've been there! But imagine for a moment...
Having a system to organize all the pieces of inspiration you find
Knowing a step-by-step process for exploring and defining styles
Understanding the specific nuances that create certain looks
Feeling confident in a unique lettering style that's truly yours
Style Study Bootcamp teaches you all of this, and more.
What does Style Study Bootcamp include?
We've created a comprehensive course that gives you all tools you need! The complex topic of style is broken down through:
5+ hours of video lessons split into bite-sized pieces
80+ page actionable workbook
300+ examples to expose you to new styles
Tech trainings (so technology doesn't hold you back!)
Checklists to help keep you on track
Template for Your Signature Style Guide
Plus, the course is online and you get lifetime access across any device.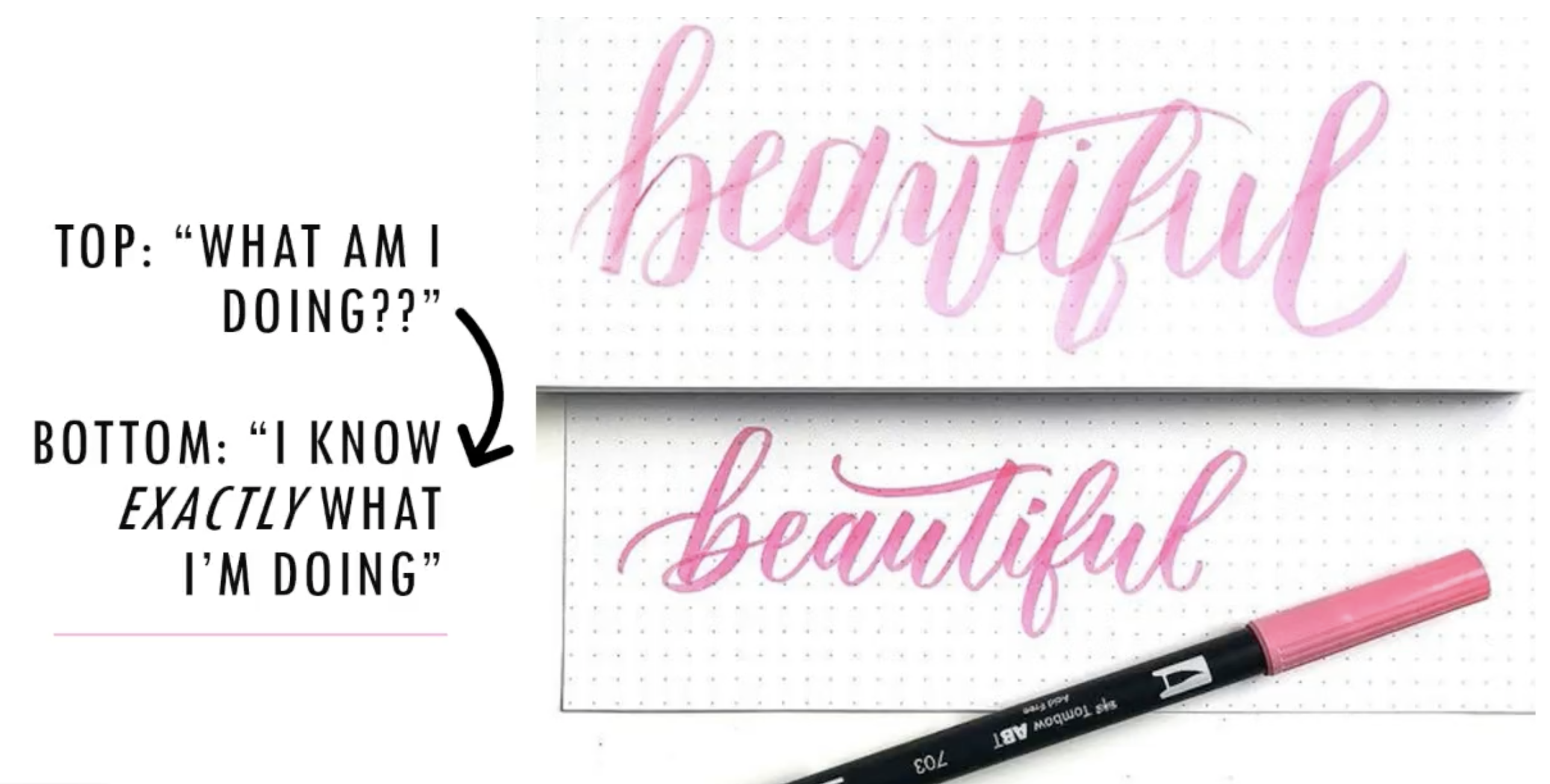 Who is this course for?
Style Study Bootcamp is perfect if you...



Have the basics down and you're ready to start experimenting with style
Want to develop style but don't know where to start
Have tried some styles but can't pinpoint one that feels like your own
Want to feel confident in your unique style
Prefer a step-by-step process for taking action
Enjoy learning in a logical, analytical way
Are interested in the small details that produce the big picture
Want to finally put your inspiration into action!
This course isn't for everyone, and may not be right for you if...
You feel confident in your style and aren't interested in exploring other options
Studying the details of lettering doesn't interest you
You're completely brand new and are looking for a course on lettering basics
By the end of the course, you will have:
A style inspiration board with a section of favorites
Learned how to recognize the nuances of over 20 style components
Completed self-discovery exercises to unearth subconscious stylistic preferences
Your signature style 2-page reference guide
Confidence knowing that your style that is truly your own, not a knock-off
Resoures for taking focused next steps
A process that you can repeat again and again as your style evolves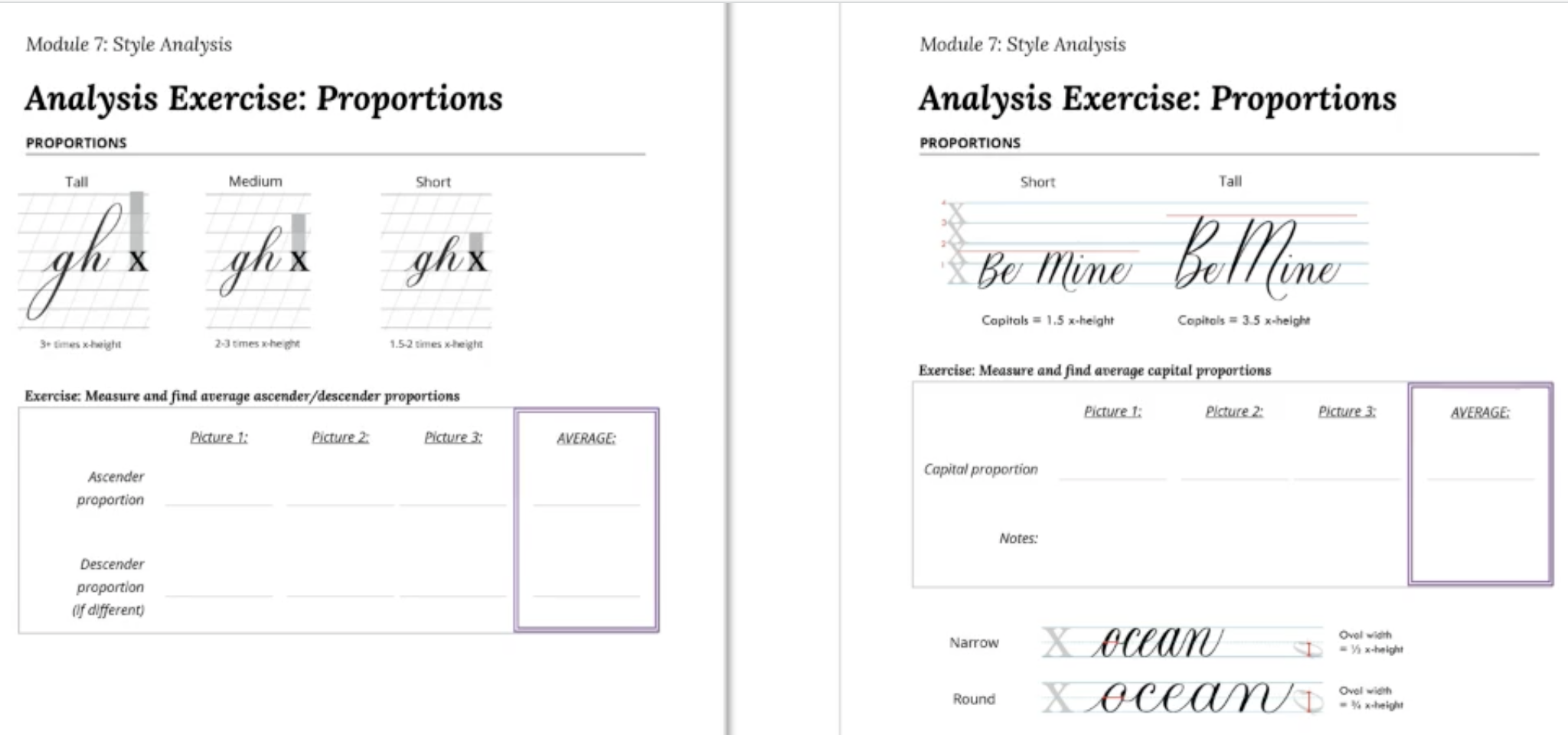 Frequently Asked Questions
When does the course start and finish?
The course begins as soon as you enroll, and doesn't expire! You'll get instant access to the materials when you enroll. You can watch the lessons as many times as you'd like with lifetime access.
How long do I have access to the course?
How does lifetime access sound? After enrolling, you have unlimited access to this course for as long as you like - across any and all devices you own.
What if I'm a beginner?
No prior lettering experience is required, although having some basic knowledge of lettering concepts and terminology will be helpful. And if you are a true beginner, taking this course will give you a HUGE head start because of all the lettering styles you'll be exposed to :)
Will this course teach me how to letter all the styles I want to learn?
If we were to teach you how to letter ALL the styles and how to create them, there would be months of content and it would cost thousands of dollars! That's because there's so many options. There aren't any "how to letter" tutorials/worksheets in the course. Instead, we're focusing on how to analyze stylistic choices, discover your preferences, and implement what you've learned. Once you have things narrowed down, we'll help point you in the right direction so you can find resources that teach you how to letter.
What supplies do I need?
You'll be taking a LOT of notes (the workbook is over 80 pages!), so a pen will be necessary. If you don't have a printer, a notebook or plenty of lined paper will work as well. You'll also need a computer or device with an internet connection to be able to watch the videos.
Your Instructor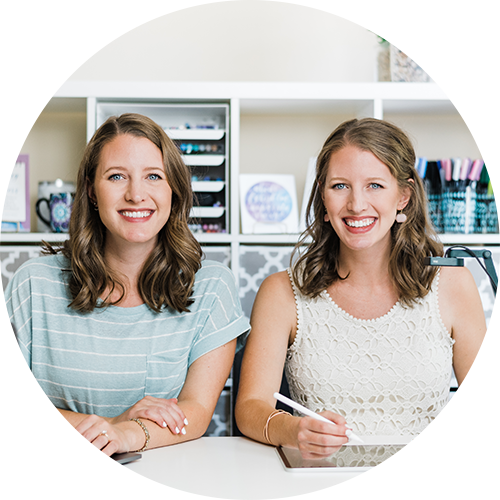 We've helped hundreds of students just like you transform into confident lettering artists. You can do it too, promise.
We were beginners just a few years ago so we completely understand the struggles of starting. The course was designed with those obstacles in mind!

Start your lettering transformation today. We can't wait to see how far you go.