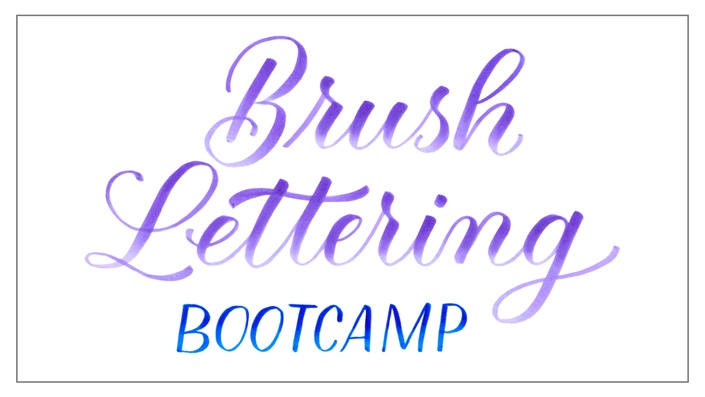 Brush Lettering Bootcamp
A step-by-step online course for those who want to master brush pen calligraphy
Enroll in Course
Brush Lettering Bootcamp is a collection of the most powerful and effective lessons for learning brush lettering in a step-by-step online course. You'll understand how to turn your shaky letter attempts into beautiful, confident art.

After working with over 300 students in our BLB coaching program, we're confident that this curriculum will get you the results you're looking for.
Plus, it's all in one place, so no more scouring the internet for workbooks and practice pages. With this system, you can easily track your progress and not miss a single step in your journey.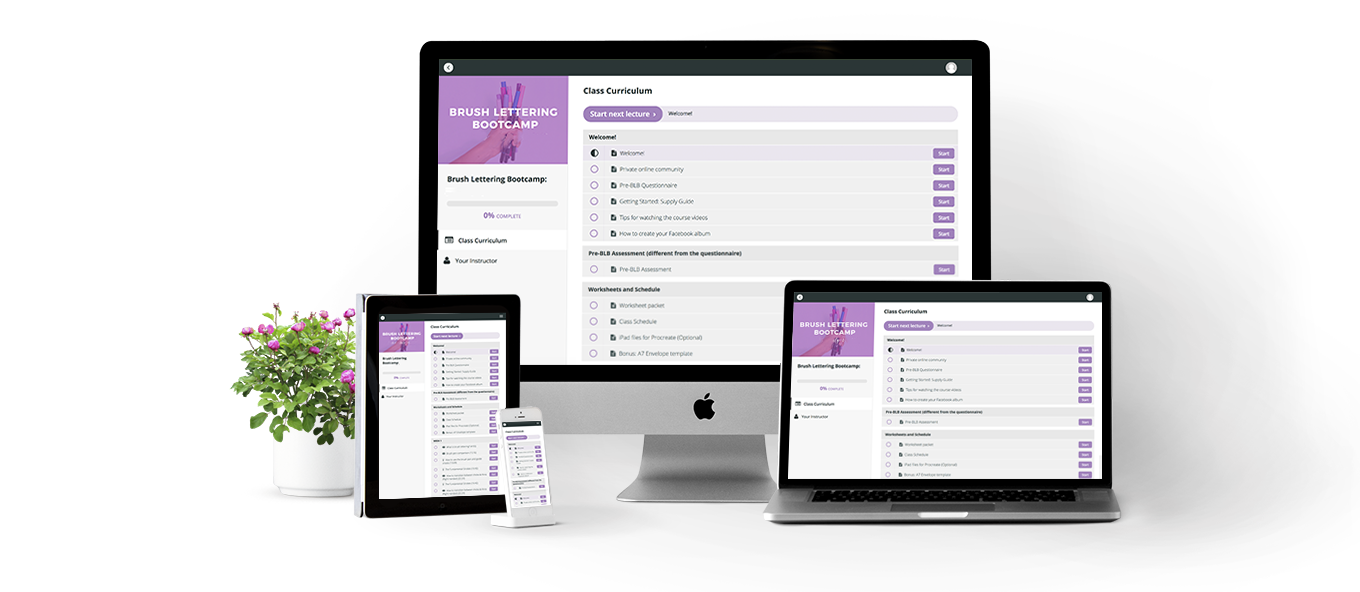 What does Brush Lettering Bootcamp include?
We've created a comprehensive course that gives you all tools you need to transform into a confident and skilled brush lettering artist. It includes:
6+ hours of video lessons
Worksheets to follow along with the videos
Assignments to apply what you learned
The course is online. You get lifetime access from any device.

Wanna hear the class chatter? Here's what current students are saying...
"I had not picked up a brush pen until now, so this is already so eye opening. I had no idea how detailed this is. Thank you for all your help!" - Alyssa


"Even though I knew it was suppose to be more pressure on down strokes and less on up strokes, I just wasn't getting it until I saw how you taught it."

- Diane



"I'm totally the person who went, "Ooooooh, THAT'S why my ascending stem loops are smaller than my descending ones!"..." - Christina


"I am so impressed with the materials and details of this course. All the information is taught at a great pace and with just the right amount of detail and examples." - Trisha


"I never knew these finer points and they are so helpful. And the little tip about the thin stoke size....AMAZING!!" - Christine


Course Curriculum
Getting Started
Available in days
days after you enroll
The Workbook
Available in days
days after you enroll
Supplies
Available in days
days after you enroll
You can turn your interest in brush lettering into a lifelong skill that will pay you back in more ways than one.
We believe that anyone can learn brush lettering. You don't need beautiful handwriting, you don't need a fine arts degree, and you definitely don't need endless amounts of time.
It doesn't take any magic. It just takes practice, feedback, accountability, and the right strategies, which we've perfected and compiled into our online course.

Frequently Asked Questions
How long do I have access to the course?
How does lifetime access sound? After enrolling, you have unlimited access to this course for as long as you like - across any and all devices you own.
What if I have already taken a brush lettering class?
Unless the class you've taken was online, you probably only kept the worksheets and pens you received. With this online course, you will have lifetime access to video lessons that you can re-watch as many times as you need - even months from now.
Do I have to buy a bunch of expensive supplies?
Unlike other hobbies that require you to invest in a bunch of fancy, costly gear, all you need to get started with brush lettering is a brush pen and smooth paper. Yes, that's it! We have a supply guide uploaded to the course with specific recommendations for brands of pens and paper that work best. If you already have some supplies and you aren't sure if they will work, feel free to send us an email so we can help you out:
[email protected]
Please note that you will need to print the worksheets yourself - either on a home printer or at a print shop.
What if I'm a lefty?
Don't believe the myth that you can't do calligraphy if you're left-handed! We included lefty tips throughout the modules, plus a whole entire lecture just for you on trouble-shooting common problems.
Here's what people are saying about Brush Lettering Bootcamp and our teaching style: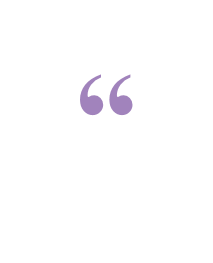 Jillian and Jordan are absolutely wonderful teachers. They break everything down for you and make it easy to learn. Their feedback is always helpful and constructive while being kind.
- Mindy, Brush Lettering Bootcamp student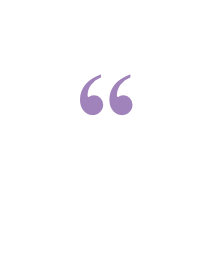 "At Week 3, I just wanted to say THANK YOU SOO MUCH to Jordan and Jillian! I came into this course not as an absolute beginner, but as someone whose lettering journey was stuck at the train station.
Everything we've covered thus far has been super helpful, especially this week's delving deeper into transitioning from thick to thin. This part alone has been worth more than the price of this course.
I have downloaded many other workbooks and followed some pretty awesome brush lettering folks but never has the transitions been covered in this way. I have a long way to go but this week has been my lightbulb moment."
- Cindy N, Brush Lettering Bootcamp student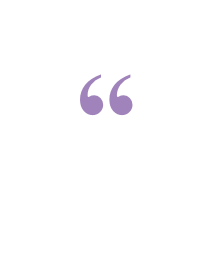 "I would try to follow YouTube videos and free online tutorials, but I just couldn't grasp the connection between what I was trying to do and what I needed to do in order to get better.
I feel that having the guided lesson with live critiques was invaluable. It helped keep me on track and stay focused."
- Aileen F., Brush Lettering Bootcamp student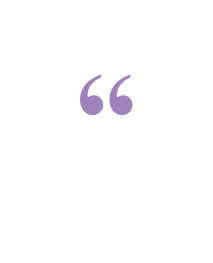 "My experience with Loveleigh Loops has been exceptional! Their content is specific and they are quick to point out areas of difficulty in their videos and elaborate on them.
The feedback they provide on the homework is invaluable! You can tell these ladies love what they're doing because it shows in the progress of their students."
- Kat C. Brush Lettering Bootcamp student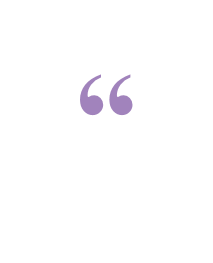 "If you are on the fence about making this investment of your time and money—you should absolutely go for it. Jordan & Jillian are incredible teachers who have taught me everything I know about lettering.
They have given me a skill and hobby that I never thought I had the artistic or creative abilities to tackle, but they make lettering approachable by breaking it down to the fundamentals at every level and teaching the "why" behind the muscle memory of the strokes.
Their patience and skills are unmatched and I am incredibly grateful."
- Heather H. Brush Lettering Bootcamp student
Your Instructor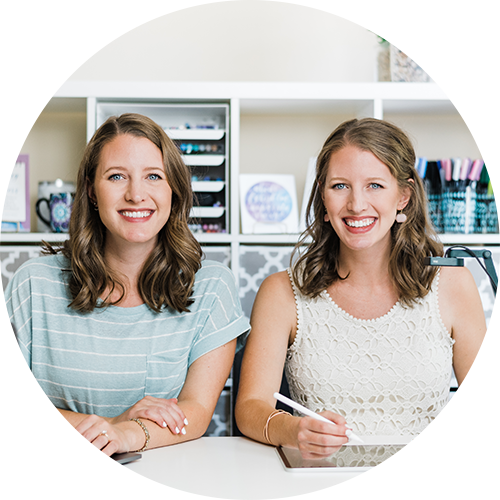 We've helped hundreds of students just like you transform into confident lettering artists. You can do it too, promise.
We were beginners just a few years ago so we completely understand the struggles of starting. The course was designed with those obstacles in mind!

Start your lettering transformation today. We can't wait to see how far you go.